The North Central Climate Adaptation Science Center (NC CASC) supports and produces science that informs climate adaptation planning for natural and cultural resource managers in our seven-state region.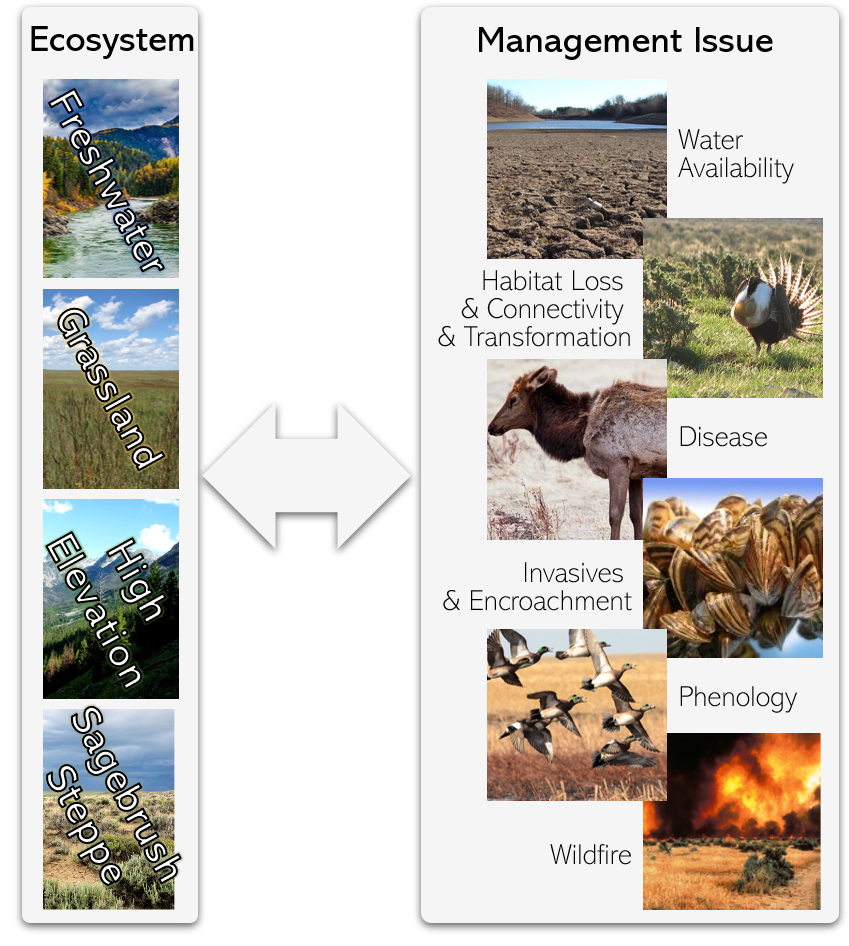 The NC CASC's (draft) five year Strategic Science Plan (2023 - 2028) was generated based on the input of Advisory Committee members and other partners. It identifies four major ecosystems that will be the focus of our work, and six cross-cutting management issues that apply in all or most of these systems.
This array of ecosystems and management issues presents a workload larger than the NC CASC alone can address. To ensure that NC CASC-funded work has maximum impact with resources available and leverages additional efforts, we support:
science projects that inform climate adaptation issues of high priority to federal, state, or tribal resource managers, with the potential for significant economic, social, or ecological consequences;
actionable science

 

that is collaboratively produced with partners and stakeholders toward an identifiable endpoint: a decision, plan, or other concrete use;
science that informs well-tailored specific solutions but that is also scalable and generalizable across ecosystems, resource management issues, and/or geographies; and
research that helps to translate science in to practice, such as identifying best practices for robust climate adaptation analytics, planning, and management.