select a thumbnail to view
Body
Tribal nations are priority science partners of the North Central Climate Adaptation Science Center (NC CASC). Tribal nations are distinct partners as their connection to the environment is often thousands of years old. The NC CASC is committed to working with tribal partners to create usable, useful, and relevant science to address a changing environment. The Center aims to support tribal climate adaptation by providing relevant and useful science, such as:
Access to climate projections, including down scaled modelling and scenario planning
Vulnerability assessments, including biological and cultural resources assessments
Data science and management
The NC CASC recognizes the importance and value of Indigenous Knowledge in addressing environmental problems. The NC CASC and its funded researchers follow the Guidelines for Considering Indigenous Knowledges in Climate Change Initiatives to ensure data sovereignty and best practices for working with sovereign tribal nations.
To better understand, support and facilitate climate resilience in tribal communities, the NC CASC partners with the Great Plains Tribal Water Alliance (GPTWA) to host a regional Tribal Resilience Liaison. This position is funded by the Bureau of Indian Affairs (BIA) Tribal Resilience Program which created the position in various regions throughout the U.S. The North Central Liaison:
Supports capacity building for addressing climate change impacts on resources and practices of importance to tribal groups.
Assists tribal representatives developing climate vulnerability assessments, adaptation plans, proposals and grant applications, curriculum, and relevant research and implementation projects.
The GPTWA also plays a role as an NC CASC consortium partner to build tribal resilience to climate change through network building and facilitating information exchange in the region. GPTWA's representative plays a key role in focusing the NC CASC mission to serve tribal nations with an emphasis on water and other resources critical to the cultural, physical, and mental health of tribal nations.
The NC CASC supports and facilitates conferences, convenings, and trainings focused on building tribal climate resilience with resources to deliver appropriate scientific content. Recent events include the 2019 Tribal Climate Camp hosted by the Affiliated Tribes of Northwest Indians (ATNI), the Native American Fish and Wildlife Society (NAFWS) Meeting 2019, and the Lower Missouri River Tribal Climate Adaptation Workshops.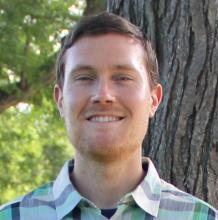 Stefan Tangen, Tribal Resilience Liaison, Great Plains Tribal Water Alliance, North Central Climate Adaptation Science Center
Ensuring that tribal nations and communities in our region have the scientific information and expertise they need is a high priority of the North Central Climate Adaptation Science Center (NC CASC). Stefan Tangen serves as the center's Tribal Resilience Liaison, with the goal of understanding tribal needs, connecting tribes to federal and other science resources, and fostering dialogue among tribal partners about adapting to a changing climate.
Stefan received a Master of Natural Resources Management from the University of Alaska, Fairbanks with a focus on climate adaptation science and planning with indigenous communities. In Alaska, Stefan worked with several Alaska Native communities including the community of Shaktoolik where he partnered with the Tribal Council to understand perceptions of success among groups involved in Shaktoolik's recent climate adaptation process to highlight best practices for planning with rural, indigenous communities in the state.
While Stefan works directly with the staff at the NC CASC, he is employed by the Great Plains Tribal Water Alliance (GPTWA), an inter-tribal organization dedicated to ensuring clean and abundant water for the people of the Great Sioux Nation now and for generations to come.
Useful Links
Tribal Climate Adaptation Newsletters
Tribal Climate Webinars